Scooter Mechanic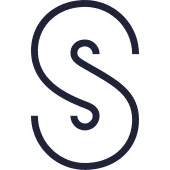 Superpedestrian
Nottingham, UK
Posted on Tuesday, January 24, 2023
Superpedestrian is engineering the future of micromobility. The Superpedestrian team is composed of some of the most talented operations specialists, policy managers, designers and engineers, all focused on transforming the future urban mobility. Our scooters, called LINK, were designed to prioritize safety from the inside out, and our Superpedestrian team is dedicated to building meaningful local and city partnerships across the world. Join us!
We're looking to hire a professional scooter mechanic with a passion for growing the riding community to repair and deploy our scooters. The scooter mechanic will ensure that all the scooters are in good operating condition, and safe for riders.
What You'll Do
Assist in the assembly, quality control, and deployment of scooters as they're built.
Perform routine maintenance and on-demand repairs on all scooters in the fleet.
Maintain a sense of ownership over the scooters in the fleet and their condition.
Work with other mechanics and assist in streamlining the workflow of triaged scooters.
Track and Monitor scooters after repair.
Learn to do basic coding and push OTA updates to scooters in the field.
Assist with keeping an accurate inventory of parts including receiving and monthly counts.
Work with the mechanic to identify mechanical trends and common repairs.
Supports Mechanic on new and ageing tickets.
Attends weekly meetings with the local Mechanic team to discuss immediate tasks needing attention and/or completion.
What You'll Bring
Must be at least 18 years old.
Must be able to lift a 50+ pound scooter repeatedly.
Able to follow instructions, respond to management direction, and communicate efficiently with managers.
Have a positive and professional attitude towards your work.
General Mechanical Skills (Friends call you a mechanical enthusiast).
Basic computer skills (Google Suite/ Microsoft Office).
Basic Knowledge of Inventory Control and Organization.
Fluent in English.
A driving license.
Bonus Points If:
You have a basic understanding of coding (Basic Java and HTML).
Have 6+ months of Mechanical experience.
Experience with Jira (Opening and Closing Service Tickets).
Superpedestrian actively encourages applicants of all backgrounds. If you think you meet most of the requirements, but not every single point on the job description, please apply! We'd love to have a chat and see if you'd be a great addition to our team.