Equipment Buyer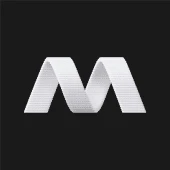 Mighty Buildings
Accounting & Finance
Monterrey, Nuevo Leon, Mexico
Posted on Wednesday, October 18, 2023
Mighty Buildings is a construction technology company with offices in Oakland, and Monterrey.

We are disrupting the construction industry by creating beautiful, sustainable, and high-quality homes using 3D printing, advanced materials, and robotics automation.

We've raised Series B funding and are backed by top investors like Khosla Ventures, Zeno Ventures, and Y-Combinator.
What We're Looking For
We are looking for an Equipment Buyer to our Monterrey office.
What You'll Be Doing
Prepare and collect Requests for Qualifications (RFQ), Requests for Information (RFI), and Requests for Proposal (RFP) from vendors.
Evaluate supplier proposals for completeness, compliance to specs, price, conformance to quality standards and schedule.
Prepare and present clear and accurate quotation comparison summaries.
Responsible for creating, issuing, and tracking purchase orders to suppliers for components, equipment, and outside service vendors.
Arrange for supplier deliveries, including coordination of international shipments.
Demonstrate proactive problem-solving by identifying potential material shortages, conducting risk assessments, and communicating these risks to stakeholders in a timely manner
What's Required
Excellent time management, prioritization and project management skills.
Strong written and oral communication skills (English and Spanish)
6+ years of purchasing / supply chain experience
Proficiency with GSuite tools.
Familiarity with ERP system
Detail-oriented with strong analytical skills
Extensive knowledge and ability to negotiate best vendor terms, pricing and delivery based on specific budget and schedule requirements.
Ability to understand and interpret contract terms and point out potentially detrimental or one-sided clauses.