Launch Integration & Mission Manager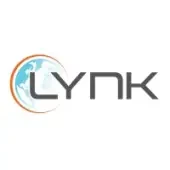 Lynk Global
Administration
Falls Church, VA, USA
Posted on Friday, May 13, 2022
Job Summary:
The Launch Integration and Mission Manager will manage the manifestation of Lynk satellites on specific launch opportunities. This includes managing the integration of the satellites into deployer systems and interfacing with launch vehicle providers to accomplish successful launch vehicle integration and manifestation. You will also be responsible for managing the process related to testing to ensure that the stack of satellites integrated into the deployer meets all mechanical, electrical, digital, and/or safety requirements/interfaces as required by the launch provider.
We build mission hardware (and software) fast so the perfect candidate for this role will have significant previous experience designing, developing, and testing space hardware on rapid timelines. We are looking for engineers that enjoy a challenge and have a track record of creative thinking to solve unconventional problems.
Core Responsibilities:
Work with Executive Management to establish the configuration of each launch campaign.
Meet with launch vehicle providers to identify launch opportunities.
Coordinate any launch campaign unique design and fabrication work required.
Oversee the integration of Lynk satellites for a given launch campaign with the appropriate deployer systems to produce a launch configuration.
Lead launch integration and operations activities for specific.
Oversee integrated stack testing activities (including environmental testing) and the production of verification artifacts required to satisfy launch provider requirements for specific missions.
Organize and support launch campaign activities for individual missions and represent Lynk at launch integration reviews with the launch provider.
Manage all schedule & technical commitments to the launch.
Coordinate all launch related items internal and external to Lynk for specific.
Manage & ensure Export Compliance to all launch related Technical Assistance Agreements (TAAs) and Technology Transfer Control Plans (TTCPs).
Travel as required in support of the launch.
Qualifications:
A Bachelor's degree (or better) in Mechanical Engineering, Electrical Engineering, Systems Engineering, or other relevant technical degree.
10+ years of experience with the integration and launch of satellites or space payloads.
Experience in space systems engineering including all aspects of spacecraft to launch vehicle integration is required.
Significant experience leading the integration of payloads on a currently operating launch vehicle is a plus.