Marketing/Business Internship Program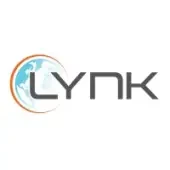 Lynk Global
Marketing & Communications
Falls Church, VA, USA
Posted on Wednesday, March 9, 2022
Join Us to Help Connect the World!
Lynk is interested in hiring an intern in 2022 to support Lynk's product marketing and business development teams. The intern will support Lynk's marketing, product, and financial teams. Of particular focus will be Lynk's go-to-market strategy.
Internship Project
Our business internship program provides the opportunity to support development of Lynk's go-to- market strategy to bring Lynk's innovative technology to end users around the world.
The intern will focus initially on one market where Lynk has signed a contract with a Mobile Network Operator for beginning commercial service in 2022. At the end of the project the intern will be tasked to support development of a go-to-market "playbook" that can be used with MNOs in other countries. The intent is for the playbook is to be used as a marketing resource that will be continually improved through future iterations and engagements with MNOs in other markets.
The project includes 2 distinct phases.
Phase 1 – secondary market research: The purpose of the market research is to understand potential users of the Lynk service in markets where Lynk will initially operate, data to be researched includes:

How existing mobile subscribers buy communications service (e.g. do MNO's offer pay-as- you-go, day passes/packages, ..etc.? and at what price point?)
Any data related to disposable income and how people in rural and remote areas perceive value from different products and services they use
Any historical data (if exists) on how communications services were priced and market reactions to previous and/or existing marketing campaigns
The above points are general guidelines, intern(s) are encouraged to explore more data points that may be helpful for coming up with recommendations for go-to-market as explained in phase 2 of the project
Phase 2 – Recommendations for go-to-market: The intern will use the secondary market research to come up with recommendations for go-to-market. The recommendations may include:

Identify use cases
A plan for A/B testing of different pricing schemes, packages,..etc
A plan to gather market feedback from pricing schemes/packages offered
A plan for how to enhance the product offering based on market feedback
A plan for rolling out the service for various market segments
Recommendations for creating a viral marketing campaign to encourage users to use the service more and invite others to
Qualifications
The qualifications for Lynk Interns are:
Current 1st or 2nd year MBA students with interest in space, satellite and telecom.
Strong background in marketing, data analysis or user experience.
Strong interpersonal skills and ability to work effectively in a team environment, accomplishing tasks with limited resources at a rapid pace.