Mid-Size Account Executive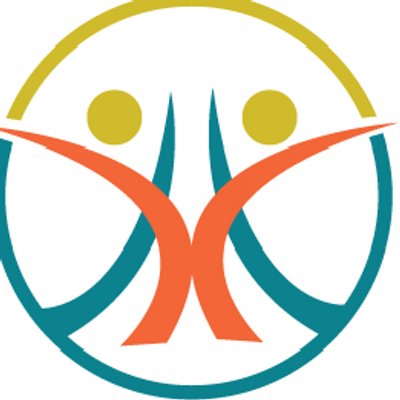 CareAcademy
Sales & Business Development
Boston, MA, USA · Remote
Posted on Thursday, June 29, 2023
COMPANY VISION
Anyone needing longer-term care can have a high quality of life in their own setting through access to an excellent & valued health care team.
COMPANY MISSION
Provide the best platform for the discovery, onboarding, equipping, management, retention, and assurance of health care professionals and family caregivers to effectively help those who need them.
Job Summary:
The Mid-Size Account Executive role is an exciting opportunity to drive CareAcademy's vision and mission through senior care businesses. Your efforts will help senior care businesses attract and retain caregivers by providing them with best-in-class training and educational resources online. Best of all, CareAcademy's online professional development for caregivers is transferable for college credit. Through high-quality education and advancement opportunities for caregivers, CareAcademy-trained caregivers are ultimately helping senior care businesses provide the best possible client outcomes.
The Mid-Size Account Executive is a hunting role primarily responsible for growing CareAcademy's market position by prospecting, locating, developing, defining, negotiating, and closing business relationships through phone calls, e-mail communication, video-calls and web-meeting interaction.
This is a growth position and will focus exclusively on new business generation through daily prospecting, lead qualification and prospective customer contact. This specific role will focus on generating business within one of our customer segments: Mid-Size Businesses. This team member will work to acquire net new logos and MRR from senior care businesses which have 26 to 3000 employees in an assigned geographic territory.
The employee is expected to adhere to ethics policies and practices as established by CareAcademy.
Essential Functions:
Consistently close new business to meet or exceed monthly recurring revenue targets and net new logo targets
Responsible for heavy outbound prospecting on a daily basis to generate new opportunities.
Qualifies opportunities and performs discovery within an assigned customer segment.
Performs discovery activities such as understanding the needs, goals, and business problems of the senior care businesses you work with.
Demonstrates value to the prospect by aligning the prospect's business goals and needs to CareAcademy's product packaging, and overcoming objections.
Performs product demonstrations and is responsible for product knowledge to answer prospect questions during the sales process.
Develops negotiating strategies, examining risks and potential opportunities for the company.
Negotiates contracts to close on the forecasted timeline with 90% accuracy.
Closes new business deals and continually align CareAcademy's value proposition to the customer's needs and goals.
Enhances organization reputation by exploring opportunities to add value.
Enters all activity and sales data into Salesforce, CRM.
Manages pipeline and forecast in Salesforce; consistently updates opportunities with the appropriate prospect information.
Provides a weekly pipeline and forecast update to SVP of Sales.
Provides weekly sales metrics on at least the following areas: new prospecting activity, call to connect ratio, connect to opportunity ratio, and opportunity to close ratios.
Consistently implements weekly call coaching received from SVP of Sales.
Actively engaged in all sales training and coaching opportunities and activities.
Other duties as assigned.
Qualifications:
3+ years of experience in a closing sales role with increasing levels of responsibility.
Knowledge of the post-acute care industry.
High school diploma or GED required; Bachelor's Degree or equivalent experience preferred.
Excellent verbal and written communication skills
Ability to balance the needs of meetings and prospecting new business
Proven ability to quickly establish rapport
Proficient in Microsoft Office, G-Suite
Ability to learn new company software products and sales software (Salesforce, Slack, Asana, Tettra)
Compensation and Benefits:
Competitive Salary; On target earnings (OTE) are $100K+ in this position for year 1.
Equity: TBD
Work from home stipend
A remote-first work environment with office options of Q3 2021.
Unlimited PTO
Generous Medical coverage with minimal employee contribution (60% of medical premium paid by Company)
401K enrollment after six months of employment and up to 4% company matching
AMAZING team members!